Zajęcia z malarstwa odbywają się w grupach maksymalnie 10 osobowych, pod okiem dwojga prowadzących, absolwentów Akademii Sztuk Pięknych w Gdańsku (kierunki malarstwo i grafika).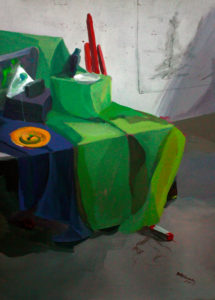 Przygotowanie do egzaminów na studia artystyczne, architektoniczne,  liceów plastycznych oraz zajęcia dla hobbystów.
Egzaminy z malarstwa są trudne nie tylko ze względu na stres, presję czasu czy problemy logistyczne (zorganizowanie sobie szybko i sprawnie wygodnego miejsca do pracy w nowym miejscu), ale też ze względu na często ekstremalne warunki panujące w pracowniach (egzaminy zwykle przypadają na początek lata, gdy jest najbardziej gorąco, wtedy farby wysychają w sekundę…). Czy zamierzasz zdawać na ASP, czy do liceum plastycznego, czy na jakikolwiek inny kierunek gdzie egzaminy sprawdzają umiejętność malowania, pomożemy ci się dobrze przygotować do tego, tak aby nic cię nie zaskoczyło. Powiemy jak uniknąć najpopularniejszych błędów, jak namalować szybko i sprawnie poprawną martwą naturę, czy postać, oraz podpowiemy kilka sposobów na uzyskanie tego magicznego czynnika x, który sprawi, że twoje prace przykują uwagę egzaminatorów. Nauczymy cię jak malować szybko ale też wolno odpowiednie fragmenty pracy tak aby nigdy nie zabrakło ci czasu. Pokażemy jak rozwinąć twoje umiejętności, oraz jak poradzić sobie z tym co "nie wychodzi". Pomożemy ci rozwinąć twój warsztat tak abyś mógł potem go swobodnie stosować we wszystkich rodzajach malarstwa.
Egzamin z malarstwa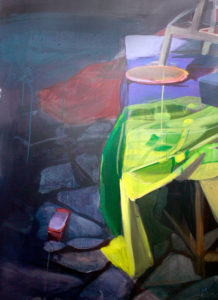 Na egzamin z malarstwa musisz się przygotować z rysunku martwej natury i postaci, musisz też umieć malować martwą naturę i rozwiązać zadanie specjalistyczne (malarsko). Przyda się też minimalna wiedza z historii sztuki i teczka porządnych prac. Wszytko to u nas na zajęciach! Napisz lub zadzwoń na pewno opracujemy jakiś plan ! 🙂
Malarstwo dla młodzieży od 13 lat
Malarstwo jest dla nas pasją, którą możemy się z tobą podzielić. Nasze zajęcia są doskonałym uzupełnieniem lekcji plastyki gdyż u nas możesz malować co ci się żywnie podoba a my nie tylko pokażemy ci mnóstwo różnych sposobów jak to zrobić ciekawie, ale też pokażemy, zgodnie z twoimi zainteresowaniami, jakie inne fajne rzeczy można malować.
Malarstwo dla dorosłych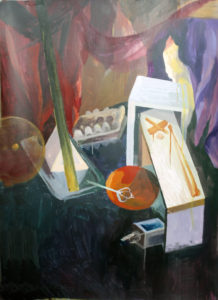 Jeśli nigdy nie malowałeś, ale czujesz, że to coś dla ciebie, zapraszamy! Pokażemy wszystko od początku, będziesz mógł się uczyć w swoim tempie, ale przygotuj się na to, że się trochę ubrudzisz! Pokażemy czym różnią się szkolne farby, pół profesjonalne i jakie cuda można zrobić farbami, których używają zawodowcy. U nas dowiesz się dużo o kolorach, jak je mieszać i jak nie mieszać, jak nawzajem na siebie magicznie oddziałują i jak potrafią się zmieniać. Pokażemy co zrobić gdy coś nie wychodzi, kolor nie chce się wymieszać albo oko uparcie nie jest na swoim miejscu. U nas popracujesz na sztalugach z paletą i jeśli chcesz to blejtramem. Nauczymy cię jak swobodnie się posługiwać kolorami, fakturami i różnymi środkami malarskimi tak abyś czerpał przyjemność z każdej chwili malowania tak jak my.
Skontaktuj się z nami:
Malarstwo naszych uczniów: